Smilebox is an online application for creating personalized slideshows, greetings, eCards, invitations, collages, and flyers, allowing you to share your memories creatively.
Our templates have stunning animations that add a touch of fun and make your creations impressive.
Once you have completed your creation, we provide various ways to share them online with friends, family, colleagues or business associates. 
We offer a variety of templates, suitable for any occasion, holiday, party or business event.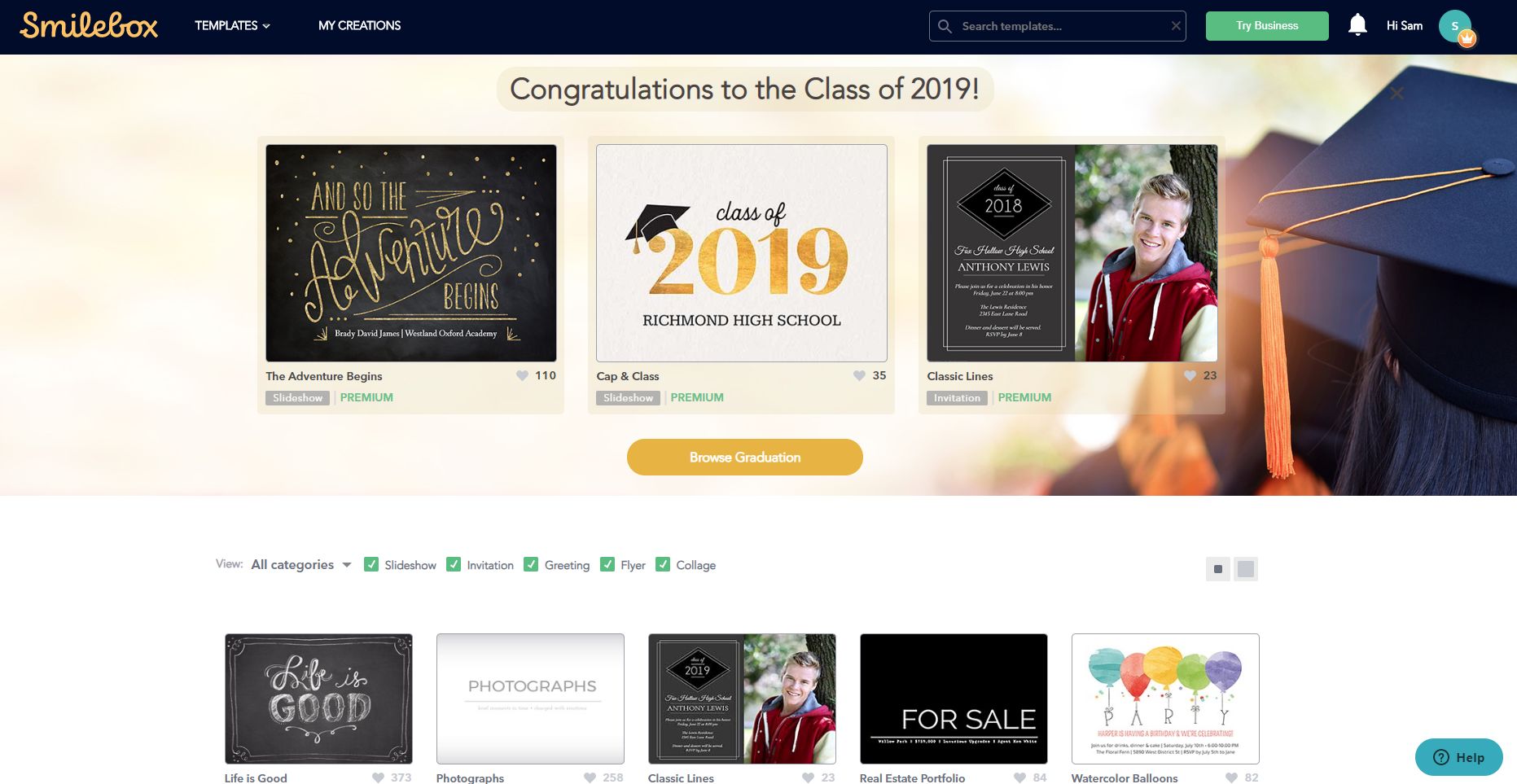 Enjoy, Love Smilebox!