Smilebox is an application that can be used to create and personalize slideshows, greetings, eCards, invitations, collages, and flyers and share them online.
Our customizable templates include animations that add a touch of fun and make your creations impressive.
There are several options you can use to post and share your creations online with friends, family, colleagues or business associates.
We offer a variety of templates that are suitable for any occasion; holidays, parties and business events. Our creative team, add around 100 new designs a month to our catalog.
Our editor makes it easy to change the color scheme, text, photos and music.
There are many options you can use to share your creations.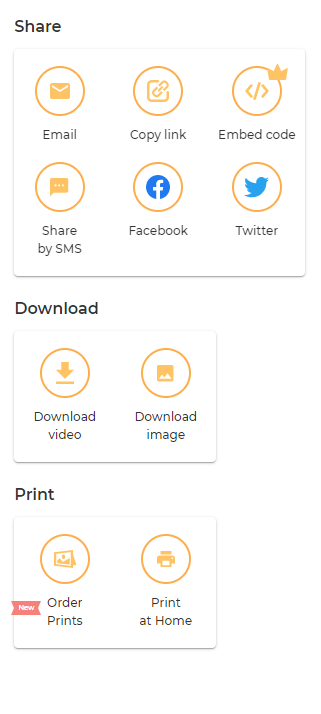 Users can sign up for a Free/ Basic account, we also offer two types of subscription; Premium and Pro.
For more information on what our subscriptions offer, please see our article: Smilebox Premium vs. Pro
Note: All our subscriptions are billed on an auto-renew basis unless canceled prior to the renewal date.