You can share your creation either from the Editor or the Homepage.
1. Editor:
To share your creation from the editor, click Share. This will direct you to the Share page.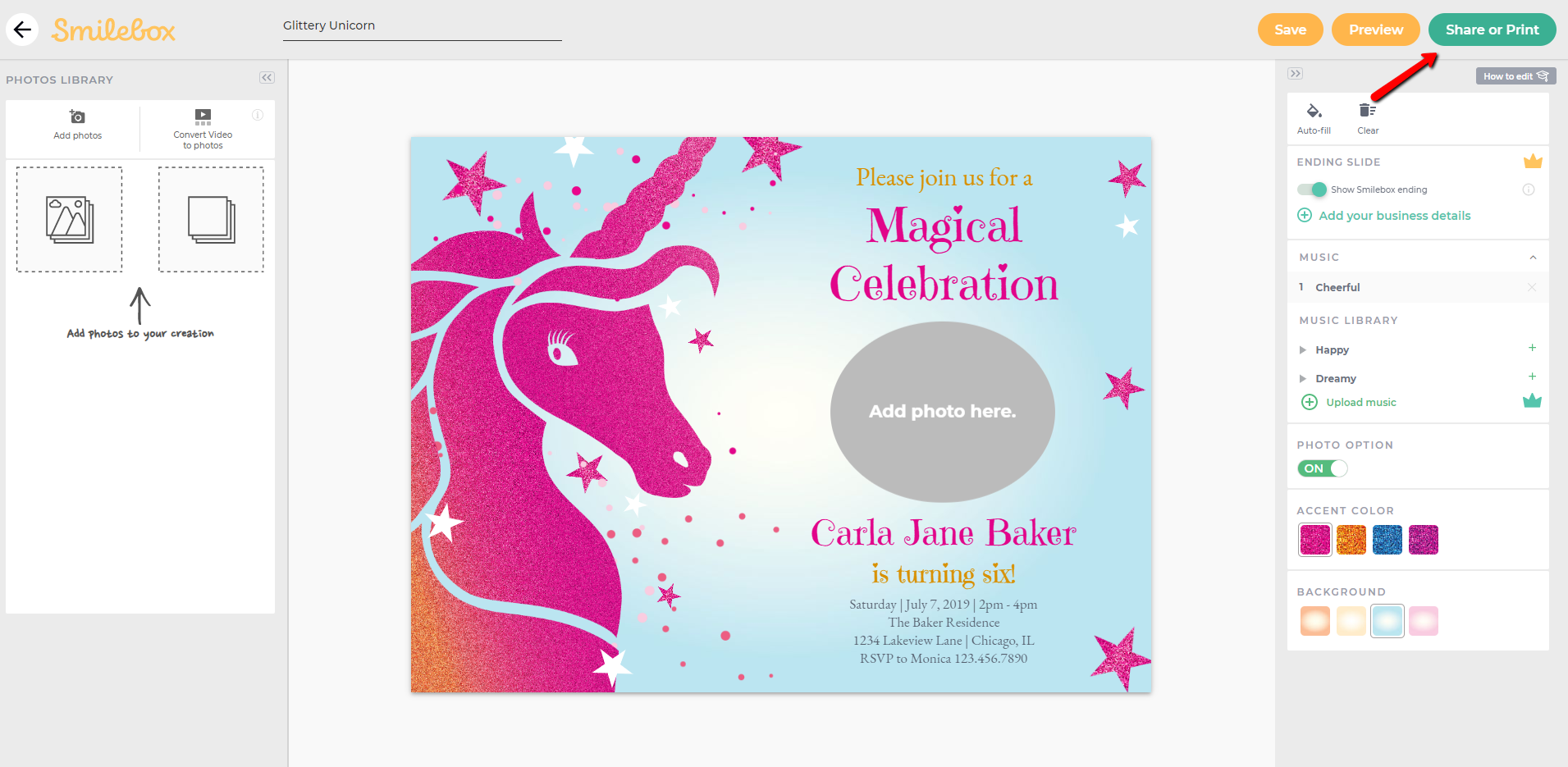 If you click Save, your creation will not be rendered. You must go to the Share page, for this process to take place.
2. Homepage:
If you're done personalizing your creation and have already left the editor, go to the My Creations tab in the upper toolbar of the homepage.

You can browse all your past creations. You can only share those that have the status Ready to Share mode (or "Ready to send" mode for invitations).
If you are happy with your creation then click Share tag
.
If you created an Invitation click on the Send tag
You now have several options to send your creation:
Share on Twitter (Premium and Pro feature)
Share via email (Pro feature)
Share of Facebook (Pro feature)
Get Link (Pro feature)
Embed Link (Pro feature)
Share by SMS (Pro feature)
If you would like more Share options you can click on the three dots tag;
Download Video (Pro feature)
Download Image (Pro feature)
Print at Home (Premium & Pro feature)
Enjoy!