Easily access all your saved creations from the My Creations tab on the homepage.
Click on the My Creations tab on the upper toolbar of the homepage.
You can view all your creations and which stage they are at, e.g. 'Continue Editing' or 'Ready to Share'.
You can click on any creation and Edit, Delete, Share and more, hover over the icons to see what they can do, depending on what stage of the process your creation is at and what subscription you've purchased.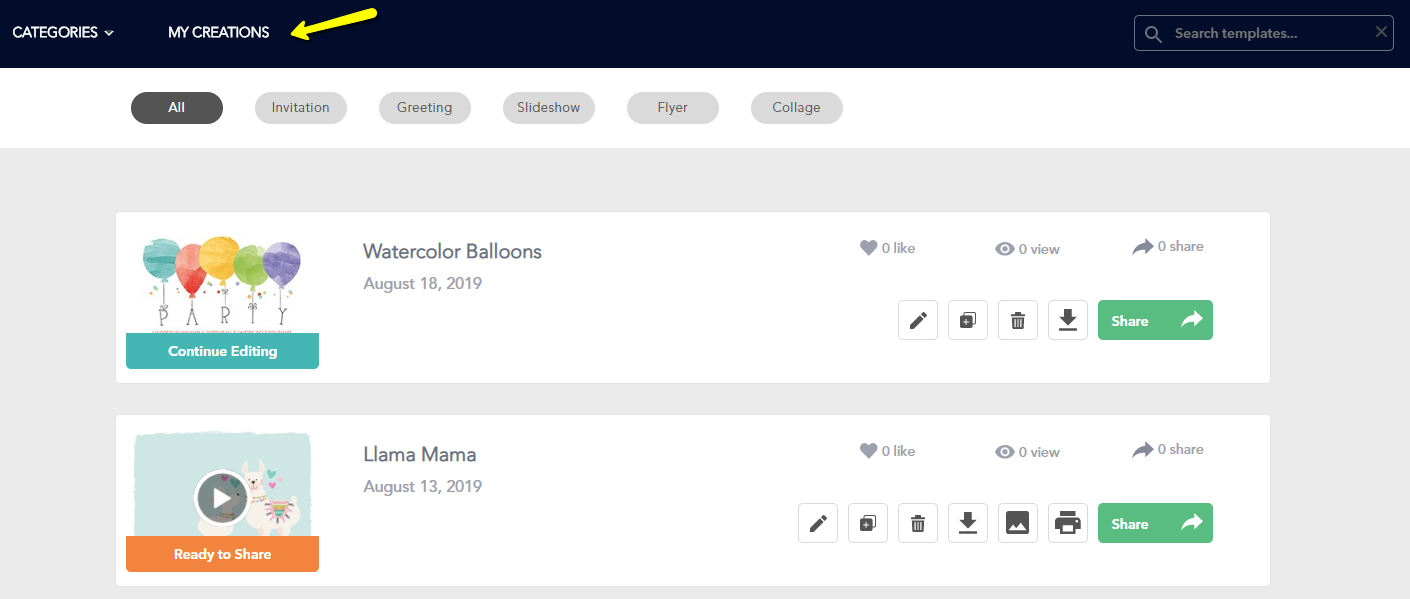 For example; your creation must be rendered to share it from the My Creations tab. To do this you must have clicked on the Share button on the editor.
In your My Creations tab the creation should say, Ready to Share.

For more information about rendering, please see our article: Why Are the Share Options Blocked on the My Creation tab?