Business templates are purpose-built to include the option to add your own business logo to the cover design.
All Smilebox templates are now available to all our users: Basic/Free, Premium and Pro.
Templates that have Business written underneath them, have been specifically designed with business purposes in mind.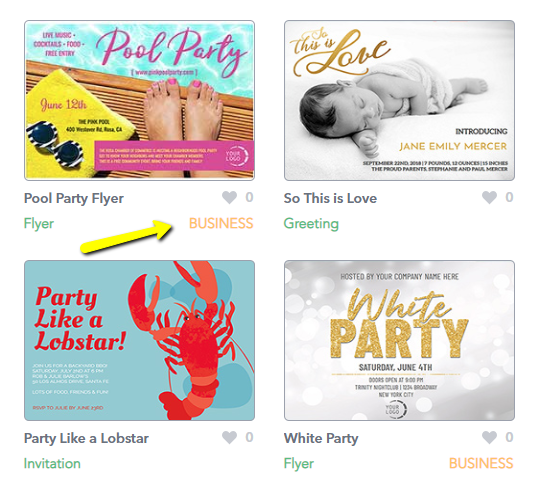 They contain an additional feature available to users with a Pro Subscription:
Add your business logo to the cover.

Premium and Free users can use these templates without this feature (unless they upgrade). Most of the designs in the Business category are also great for general use.
Why is this feature useful?
The placement of your logo features seamlessly into the interactive version of the design, giving the finished product a professional look that can be used for advertising and sharing with customers.
This is different from adding a picture to a template, which can be done on the majority of our templates, by turning the photo option on or off.