Whether you're planning a baby shower, charity event or your child's birthday party, Smilebox's RSVP feature will help you get organized.

Our RSVP feature enables you to keep track of your guests in one place so you can get on with planning the rest of the party. The feature is simple and fun to use. 
Once you have finished making your invitation you can save and preview your creation.
During the preview stage, the option to add RSVP will appear, click on Add RSVP or skip this step and go back to it later.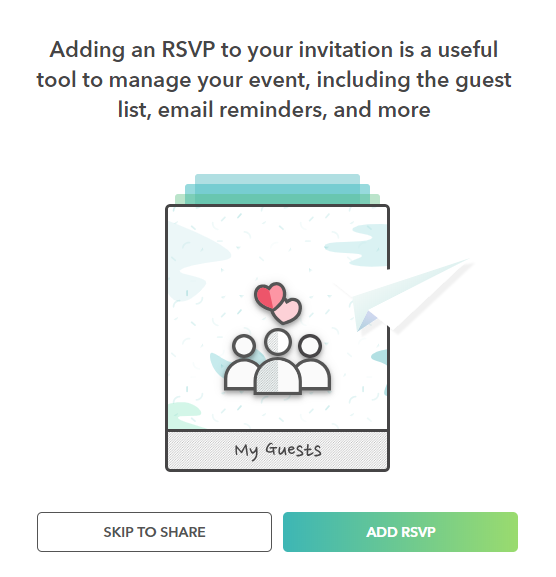 Once you are in RSVP you have several fields you can fill in;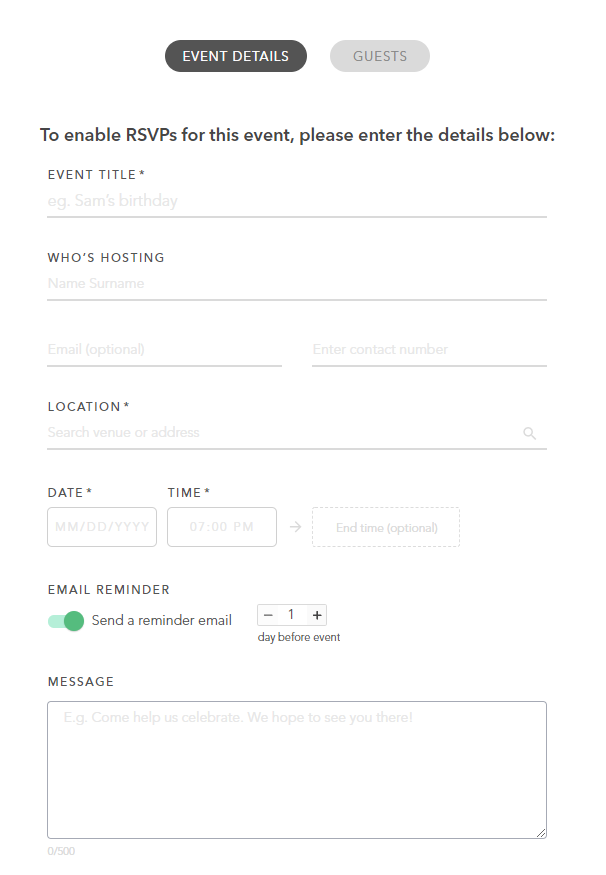 To set a reminder notification; simply add the number of days prior to the party you would like the reminder to be sent to your guests. 
To add a location; enter your address in the search bar and it will auto-fill the form. You can then add a Google map, by ticking the checkbox next to Display Map.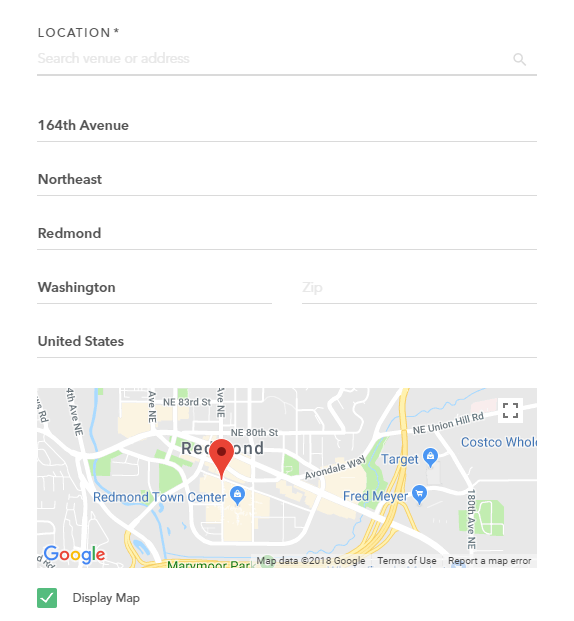 You can adjust the map, by clicking on it and moving it around and also zooming in and out.  
When you have finished adding the details of your party, click SAVE & CONTINUE TO GUESTS where you can add your guest list.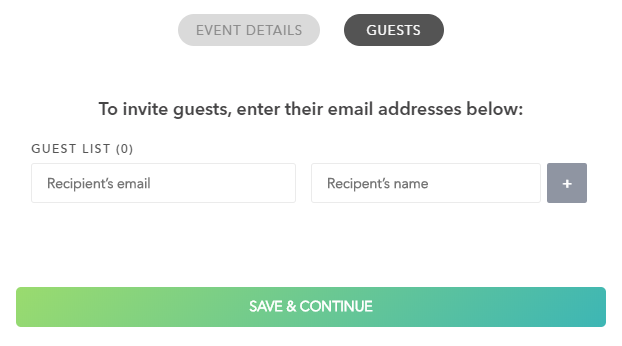 Once you have added all your guests, click SAVE & CONTINUE this will take you to the rendering stage of your creation. When completed you have the options to send the invitations to your guest list, send a test email to yourself, or simply save and go back to the invitation later.