After years of success with Smilebox software, we released our web application.
Below, is information on the difference between our Smilebox Software and Smilebox web application:
Smilebox Web Application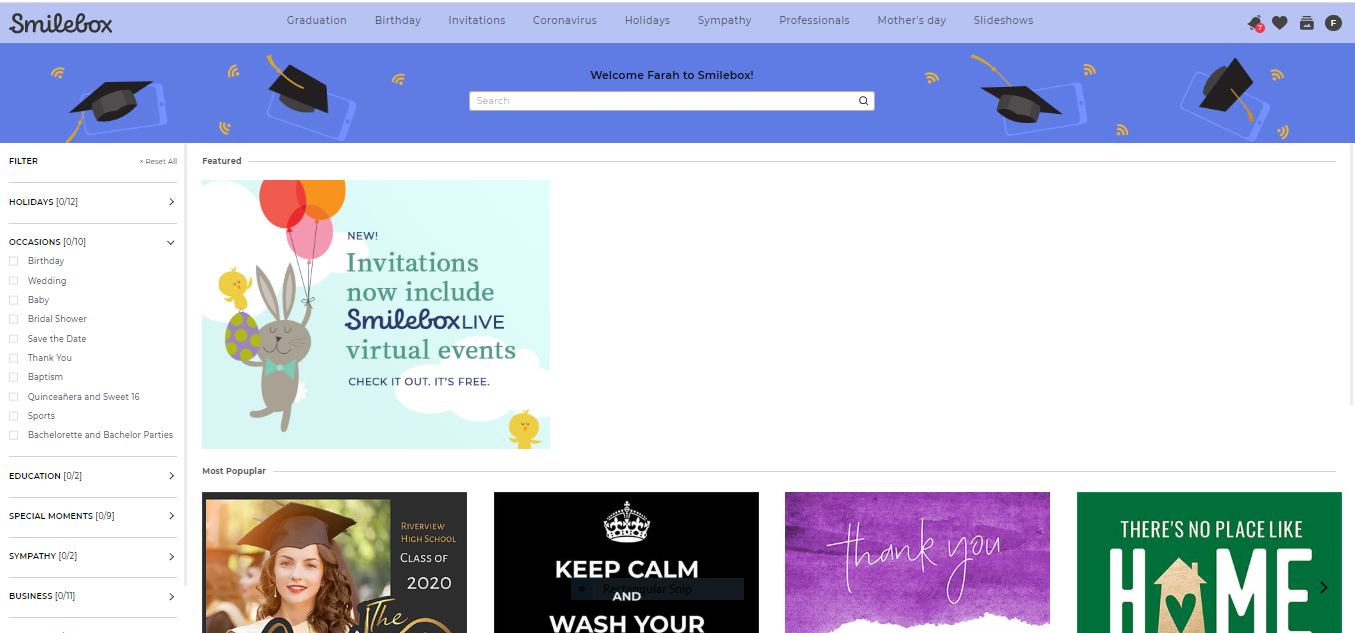 Smilebox Software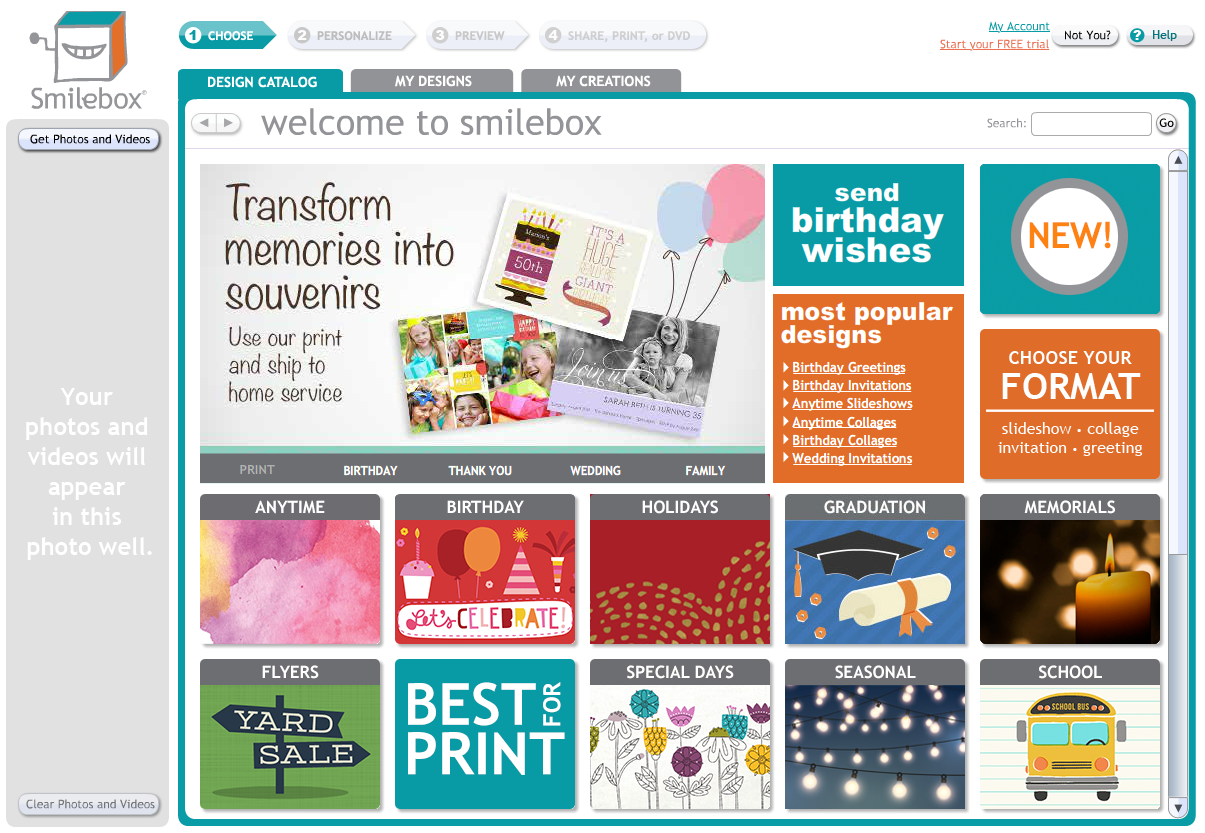 NOTE: The desktop app is no longer available. If you still have an active desktop app subscription, it will automatically give you Pro access to the web version, which you can use to make new creations.
Smilebox online Pro subscription offers the removal of the Smilebox logo from your creations. Also, the ability to replace the Smilebox end slide with your personalized end slide with your business or personal information.
All subscriptions are billed on an auto-renewal basis.
We have a new category of templates, with custom-built business templates, providing professional and high-quality designs that help market your brand and enable you to create impressive presentations, flyers, and invitations for any of your business needs.
Our web version has Print at Home and RSVP options. You can also order a print on any paid plan.
If you have a software account and have further questions, you can contact the software customer support team by Submitting a Request or visiting the Help Center.