After years of success with Smilebox software, we released our web application.
Below, is information on the difference between our Smilebox Software and Smilebox web application;
Smilebox Web Application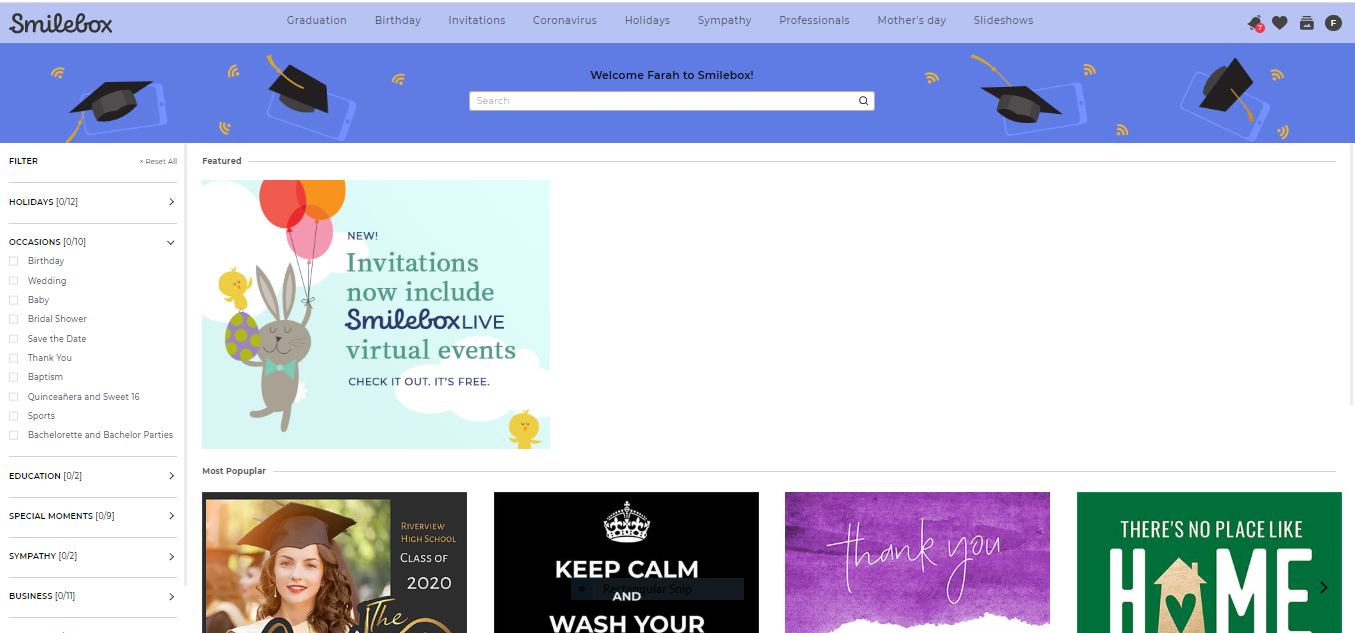 Smilebox Software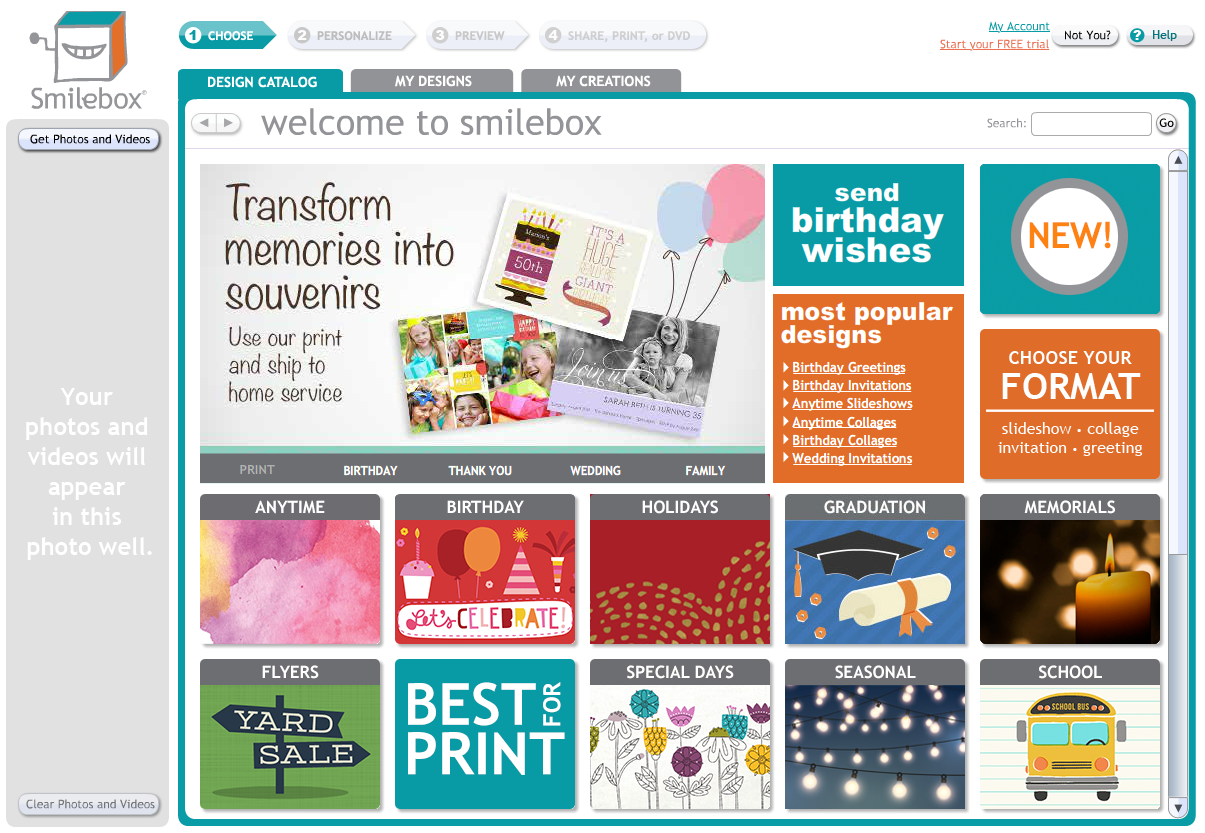 Are the two applications the same?
Both our programs offer a range of beautiful templates, perfect for creating stunning slideshows, invitations, greeting cards and more. You can find many of our original templates on our new application; however, each has its own catalog of designs. The two programs are separate, so if you have an account for one program you will not have access to the other.
Premium subscription is available on both applications.
Smilebox online also offers Pro subscription with the removal of the Smilebox logo from your creations and ability to replace the Smilebox end slide with your personalized end slide your business or personal information.
All subscriptions are billed on an auto-renew basis.
We have a new category of templates, with custom-built business templates, providing professional and high-quality designs that help market your brand and enable you to create impressive presentations, flyers, and invitations for any of your business needs.
Our Print and Ship to Home feature on our software will not be available on the online application, which has new features for sharing your creations and you can still print-at-home.
The RSVP feature is available on both and helps you to organize and manage your guests when sending out an invitation.
If you have a software account and have further questions, you can contact the software customer support team by Submitting a Request or visit the Help Center.