Smilebox makes celebrating Christmas extra special, with beautiful customizable templates!
It's easy to browse, customize and share our fun and festive Christmas cards, invitations, slideshows, collages, and flyers.
Browse our designs by entering "Christmas" into the search bar at the top of the homepage or search by Category.
Click on the heart to save to your Favorites list, add music from our choice of tunes, or add your own with Premium and Pro subscriptions. The majority of our templates contain a photo option, that you can add to the design, and a choice of colors and animated embellishments have been used to create stunning designs!
These are just a few of the wonderful designs we have available.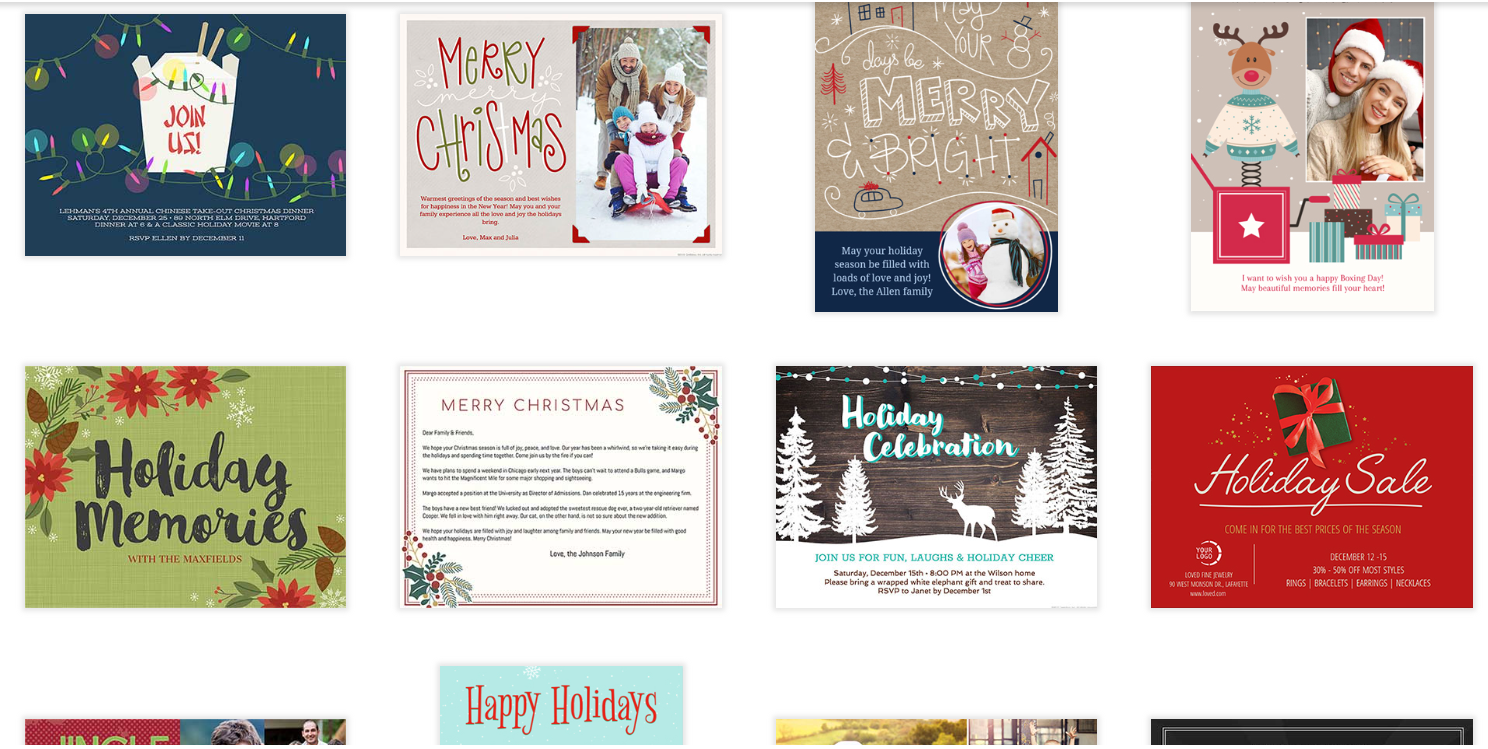 Happy Holidays!