Our Play page lets your recipients engage with your creation in a fun and simple way.
1. From the homepage, click on the My Creations tab:
2. Find the creation you would like to review. You can see the number of recipients who have engaged with your creation (liked, viewed, or left a comment):
3. To see who liked your creation, click the thumbs-up Like icon. And to see who viewed it click the eye symbol. The email addresses of the recipients will be listed in your My Creation statistics:
4. You may see all comments on the Play page after you click the Comment icon or View as a receiver:
You will see the Play Page where the comments are already opened for you: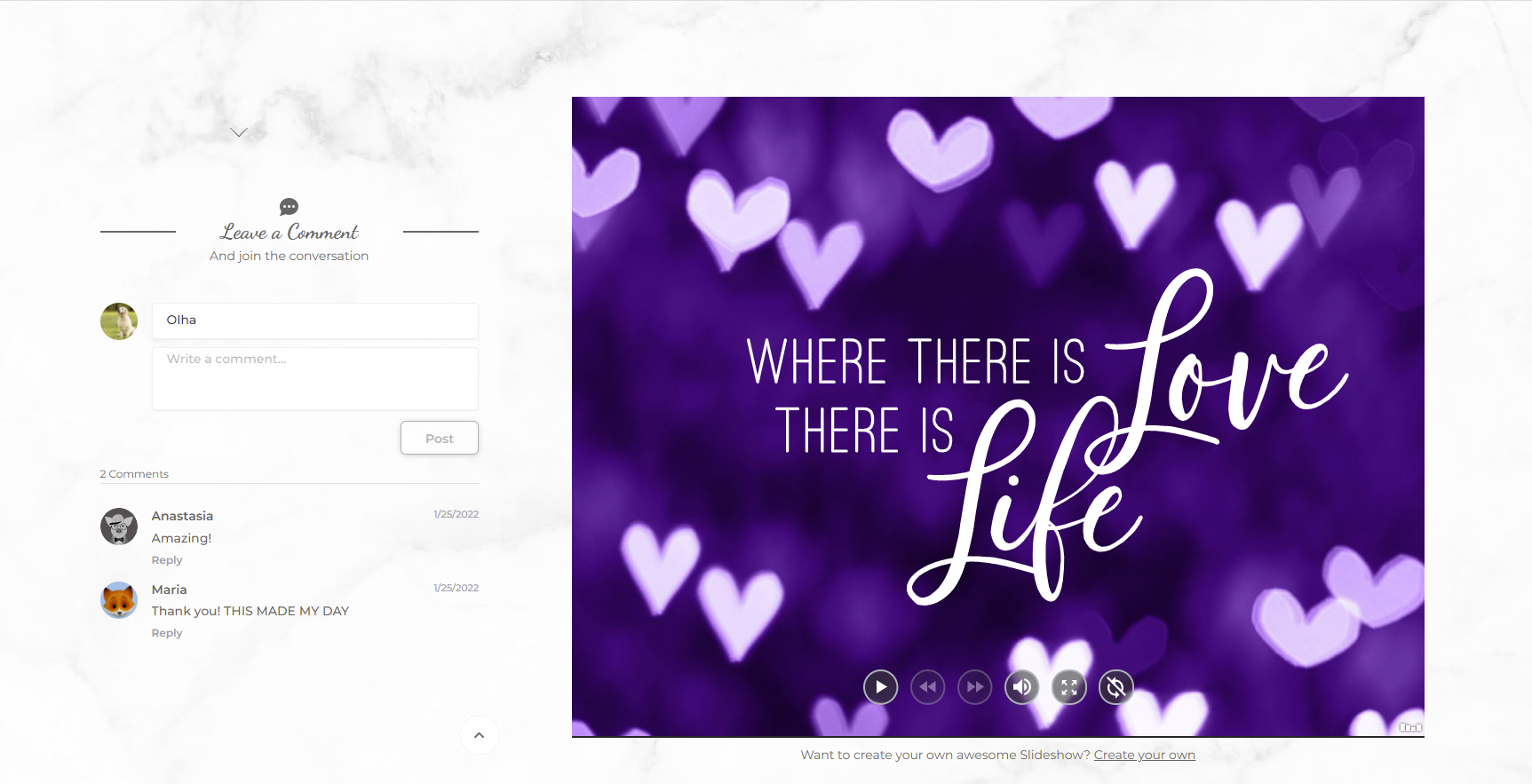 Having spent time on your creation, getting feedback is always great and being able to do this all in one place is a fun and easy way to communicate with your recipients.
Enjoy, and remember that if you have any questions regarding your subscription, just contact us.