Comments are a great way to show your appreciation for the beautiful creation you make or receive!
1. To VIEW comments from your recipients:
Go to the homepage, and click My Creations in the right corner:
Find the creation you would like to check and click the pink speech bubble Comment icon.
You will see the Play Page where the comments are already opened for you: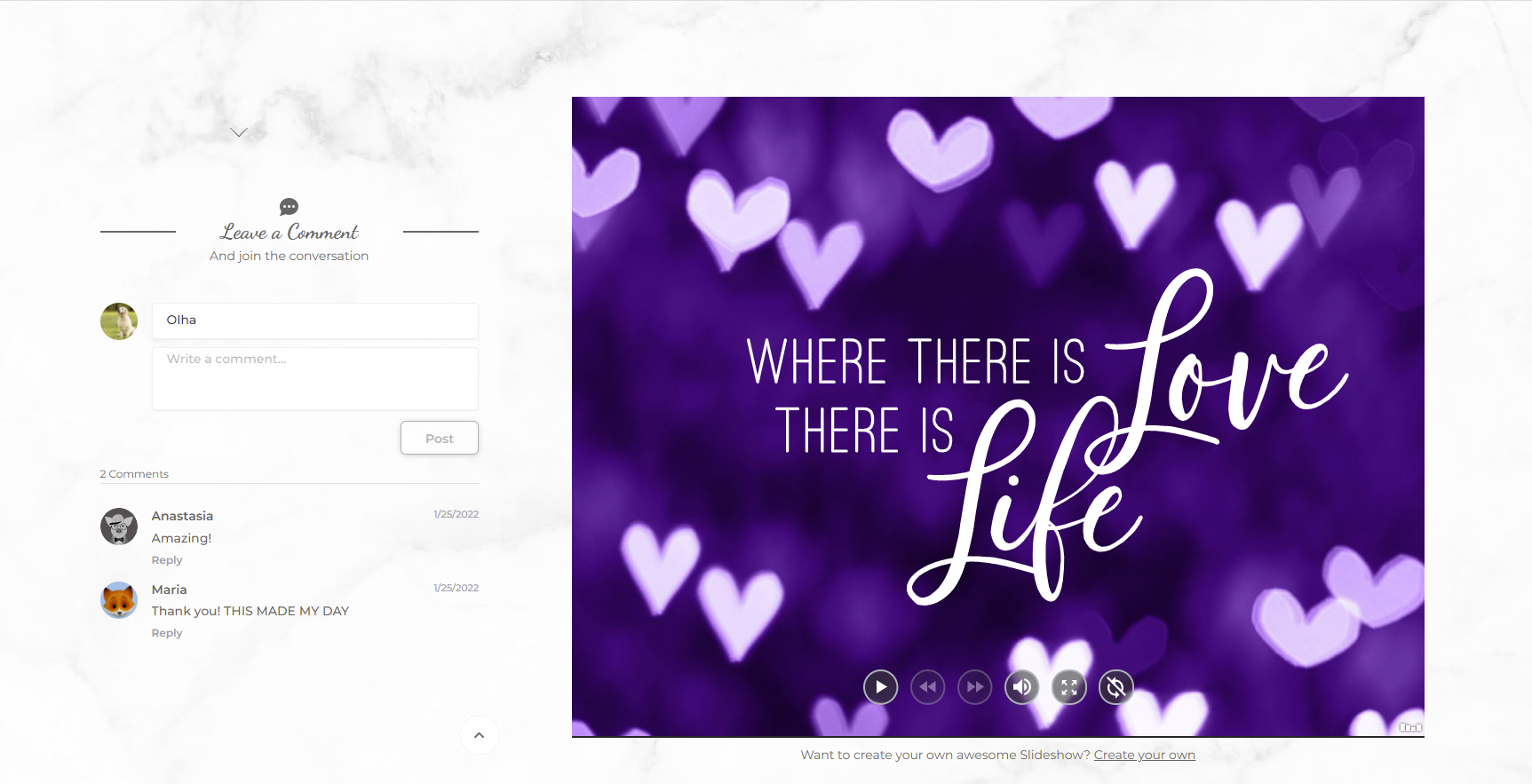 You can easily reply to the comment left by the recipient. Please click the button Reply and then Post to publish it: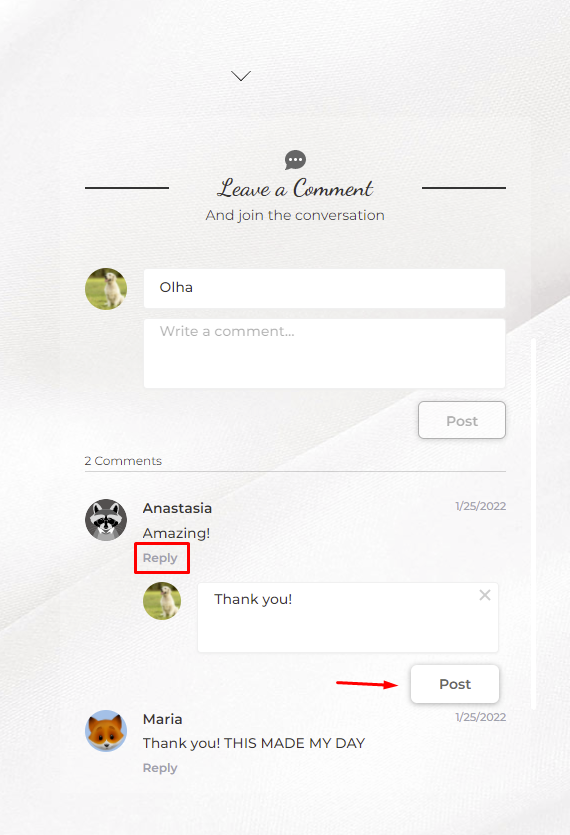 To see all your comments, please scroll down.
2. To LEAVE a comment on the received creation:
Open the link of the creation sent to you
Click the Comment icon or the Arrow down to open the Comments section:
Type your text and once you are happy with your comment, click post to publish it on the page for others to see.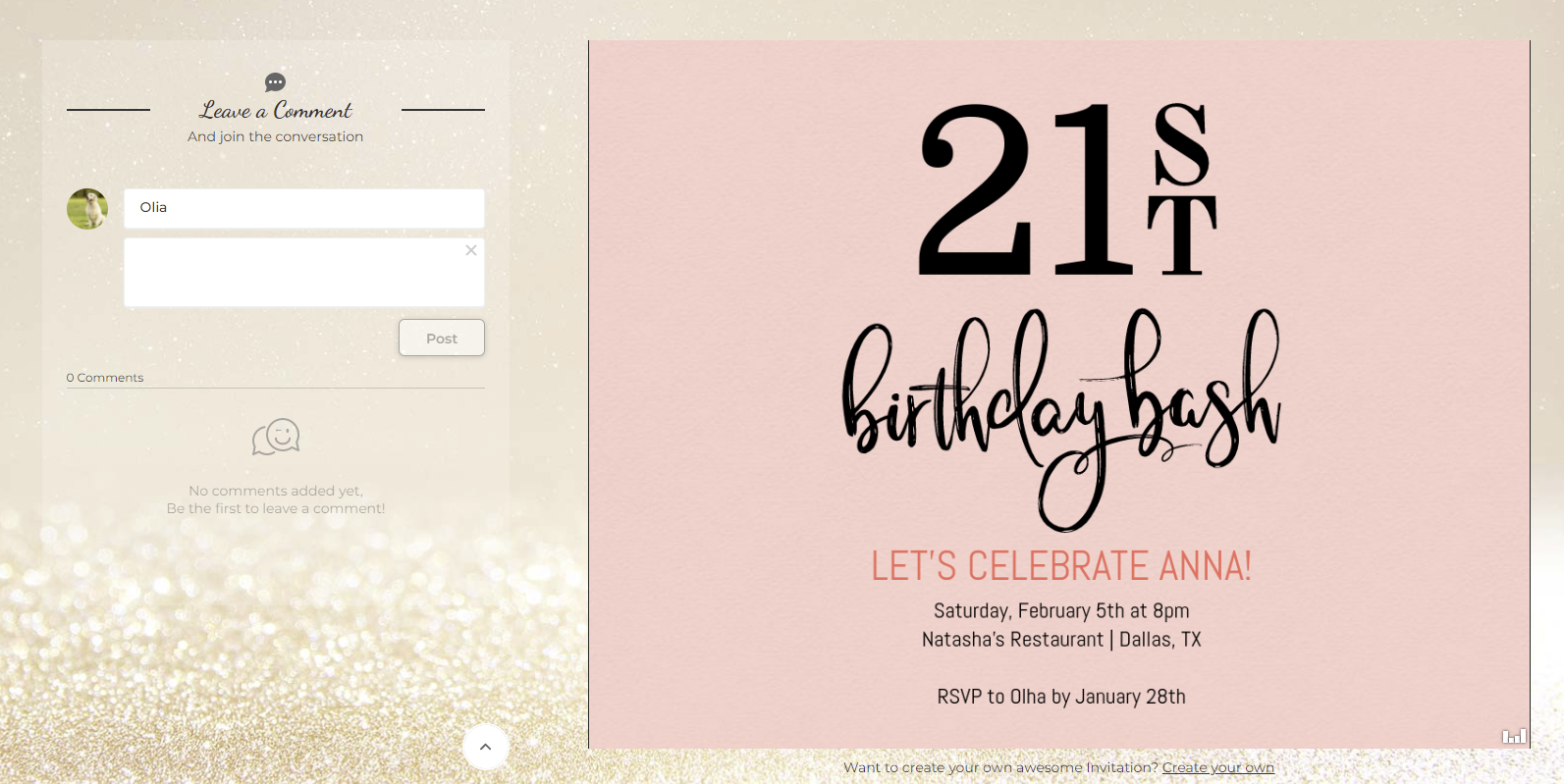 Notes:
1. Please keep in mind that all the comments are visible for all the recipients.
2. Unfortunately, it is impossible to turn off the comments.
3. You cannot delete comments of other people under your creation. But you can contact the Support Team, so we could do that for you!
Enjoy, and remember that if you have any questions regarding your subscription, just contact us.