For many of our templates, you have the option to edit the title to your own words. For example, the editing screen for the design 'Lovely Memories':

On the bottom right-hand side of the screen is a tab called 'TITLE', click on the drop-down arrow next to it, and the title options appear.

Click on the 'Your Title Text'.

You can now change the title text.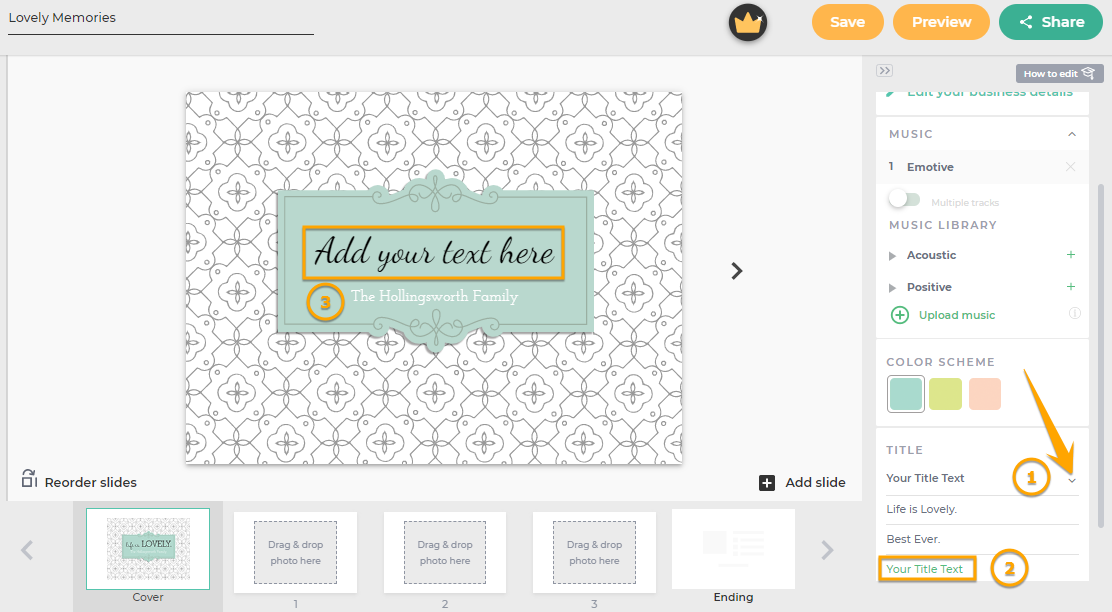 Please Note: If you don't see the TITLE option, you won't be able to change the creation title.
Enjoy, and remember that if you have any questions regarding your creation, just contact us.