Are you curious about what your friends, colleagues, and family will see when they receive your Smilebox creation?
Here are a couple of options to understand what they will get:
OPTION 1
You can simply view it on the Play Page.
Go to the My Creations page
Click the "View as a receiver" button, and then play.
OPTION 2
You can also send a test email or SMS (text message) to yourself.
Once you have completed your creation whether it is a greeting, invitation, slideshow, collage, or flyer, click the Share button.

2. Then choose if you would like to send it as an email or an SMS.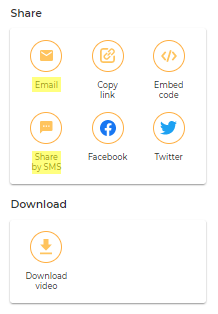 3. Enter your personal information for SMS.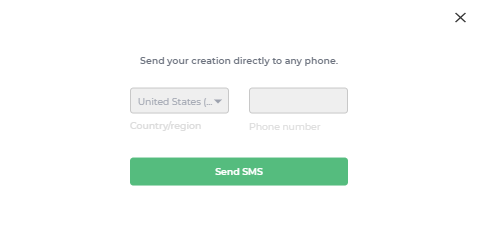 Or for email: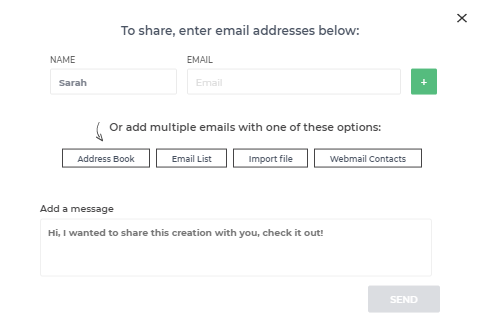 NOTE: If you would like to change the message in the "Add a message" text box, simply place your cursor and start typing.
Are you working on an invitation with an RSVP added? If you would like to send a test of your invitation to yourself, follow the instructions in this article:
RSVP - How to send a test invitation
Enjoy, and remember that if you have any questions, just contact us.