Are you curious about what your friends, colleagues, and family will see when they receive your Smilebox creation?
Here are a couple of options:
OPTION 1
You can simply view it on the Play Page.
Go to the My Creations page
Click the "view as a receiver" link, and click play.
OPTION 2
You can also send a test email or SMS (text message) to yourself.
Once you have completed your creation whether it is a greeting, invitation, slideshow, collage or flyer click the Share button.

2. Then choose if you would like to send it as an email or an SMS.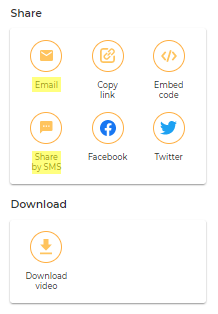 3. Enter your personal information for SMS.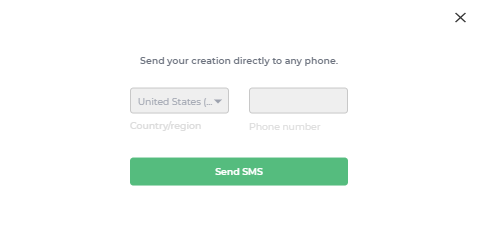 Or for email: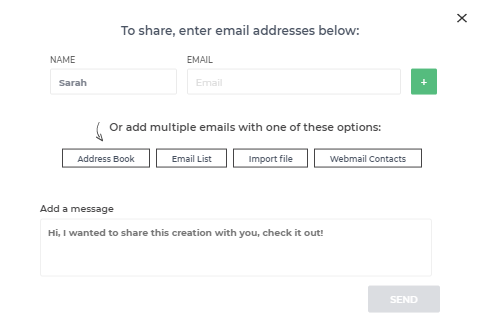 NOTE: If you would like to change the message in the Add a message text box simply place your cursor and start typing.
Are you working on an invitation with an RSVP added? If you would like to send a test of your invitation to yourself follow the instructions in this article:
RSVP - How to send a test invitation