Many of our business templates include the Pro feature; add your own logo to the cover slide.
You can use our catalog search filters to browse all our Business templates.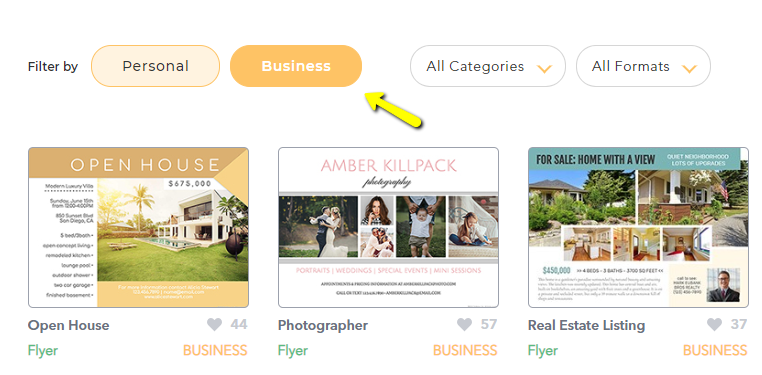 Those that contain the logo option, will have the motive included on the thumbnail in the catalog.

After choosing a business template, the Logo Option appears on the right side of the editor. Use the toggle to turn on/off the logo option.

If you turn the toggle ON, a grey, logo placement area will appear on the template. If you turn it OFF, this will disappear. Once it is ON, click on 'Your Logo Here'.You can upload your logo using the various options provided;

Note: Our logo placeholder can support both jpg and png.
Once you upload your logo, it will appear in both the placement area and in your photo gallery. Use the photo toolbar, to adjust your logo's size and appearance.

To move your logo around, click on it and drag your mouse. Click outside the logo area to close the toolbar.
Tips!
Using a larger logo is always better, however anything over 700px wide is not necessary.
We do not include art behind a logo placeholder, so your logo will blend seamlessly into the design.
If you are using a transparent logo, the grey area will disappear on the preview and finished creation.
Zoom in/out from your logo for the best fit.
When using a transparent logo, choose a template color that does not blend so the logo is clear.