You can easily view your Smilebox Account Information and update your profile at any time
On the homepage, at the top of the screen; you will see your profile picture, or a circle with your initials if you did not upload a picture.

Click on it and a drop-down menu will appear.
On the menu, you will see several options;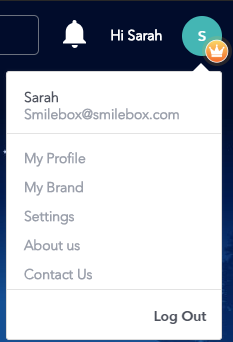 Click on My Profile to update your name and change your password. 
To view information about your subscription and to manage notifications, go to Settings.