It's quick and easy to print your creations at home using our print feature.
The print feature is available for Premium and Pro users only.
Printing a collage or greeting card is a beautiful way to display your photos. For example, our 'Year in Review' templates, are great designs to print out and hang on the wall or to the fridge.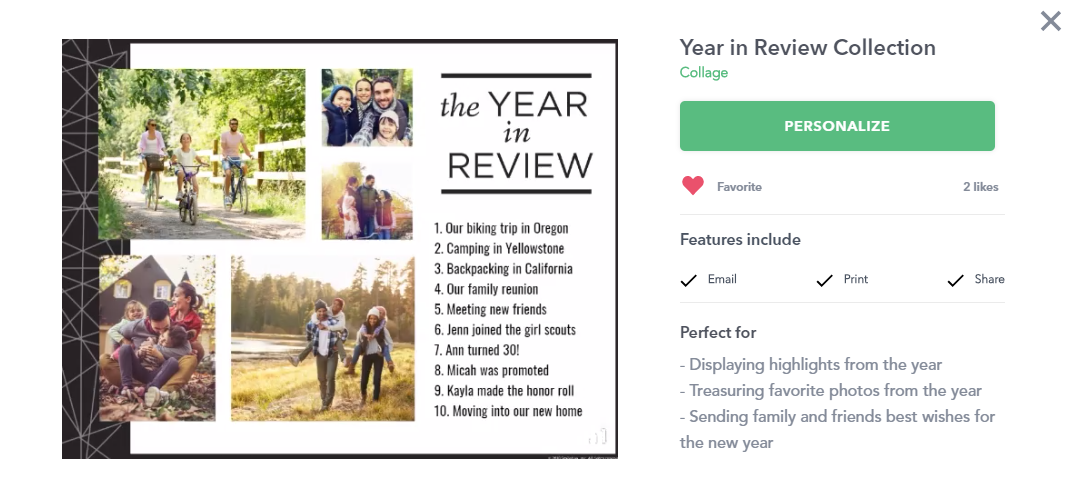 Once you have completed your creation and you're ready to share it, you can print. 
To do this you must click on Share and not just click on save. 

Once the creation has been rendered, you will be redirected to the share page, click Print. 
The print screen will open, where you can select your home printer and page settings.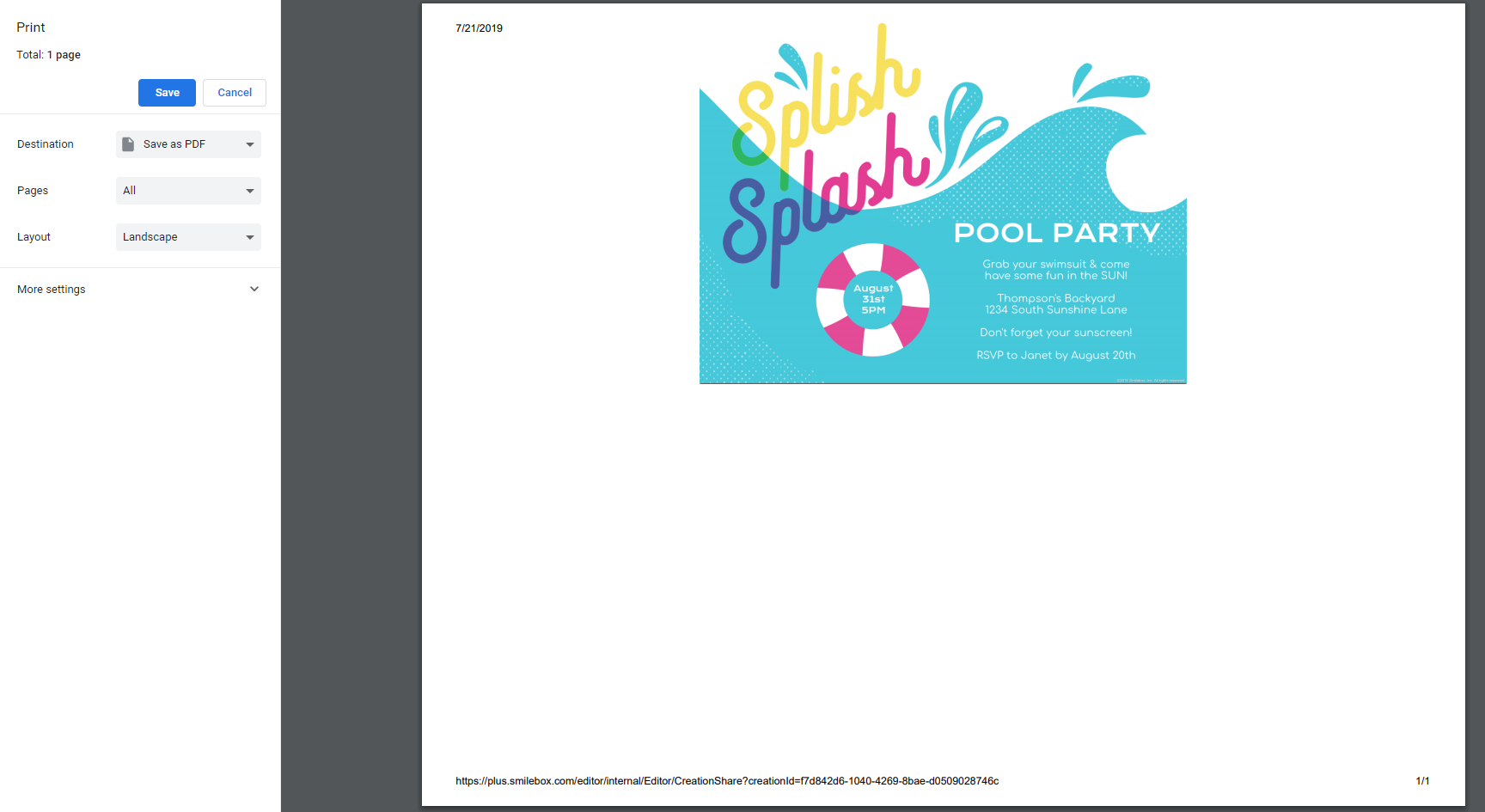 You can also print directly from your My Creations tab, but your creation must have been rendered and be in the Ready to Share Status and not Continue Editing: 

Tips:
Save as a PDF to your computer to send later. 

Send to the printers and have your image professionally printed onto photo paper, canvas or items.
Change printing settings to get a smaller version to print out and give to friends, colleagues, and students.