There are three stages to the invitation process, and the last one is a reminder. This is optional, and you don't have to add it to your RSVP.
Email 1:  Receiving the Invitation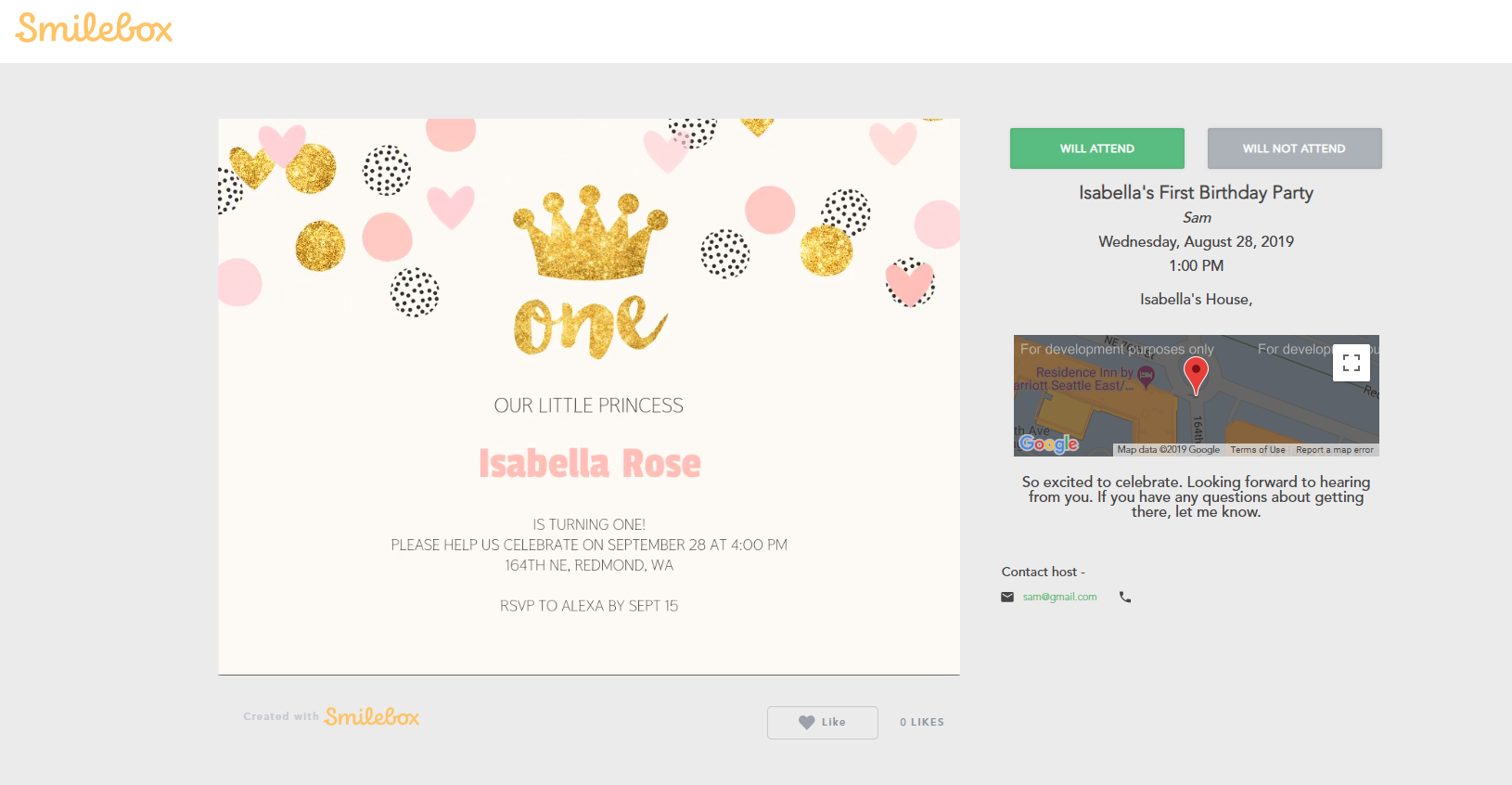 Attending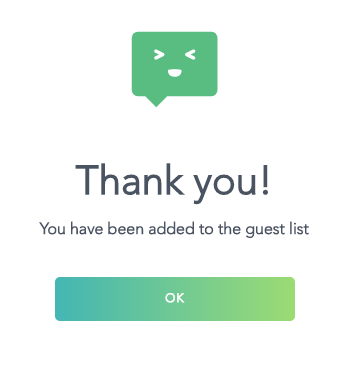 Once your guest replies "Yes" to the RSVP, they will receive an email confirming they are attending. They can view the invitation again and change their answer if they wish. 
Email 2: Confirmation of RSVP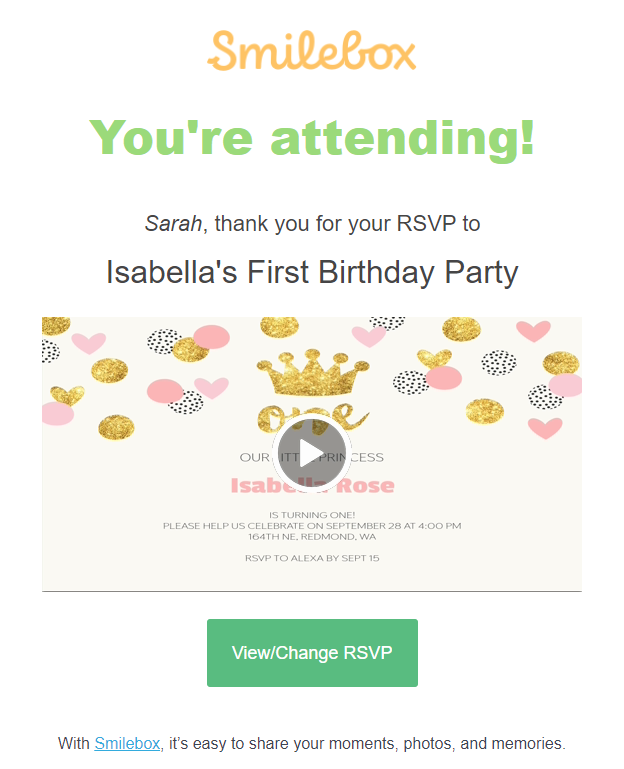 Email 3: Reminder (Optional)
At the end of the RSVP Event Details, you have an option to send a reminder to your guests. You can choose how many days before the event the reminder will be sent, for example, if you want to send a reminder the day before, you enter "one". If you do not want to send a reminder, you can turn the feature off by using the toggle.

Your guests will receive an email similar to the one shown below:
The reminder email includes a link where guests can view the event details.