Send yourself a test invitation from the RSVP share page.
Note: The test email is a preview of the email your recipient will receive. The play link is not real and does not connect with the creation. To see how your creation looks like, you can view it from the share page.
If you added RSVP, the share page of your creation will differ from the usual share page. The RSVP share page is tailored to help you manage your guest list and event.
After adding the details of your event, you can proceed to the RSVP share page. Please fill in all the details, and add the recipients to see the step below.
On the right of the share page, click SEND A TEST.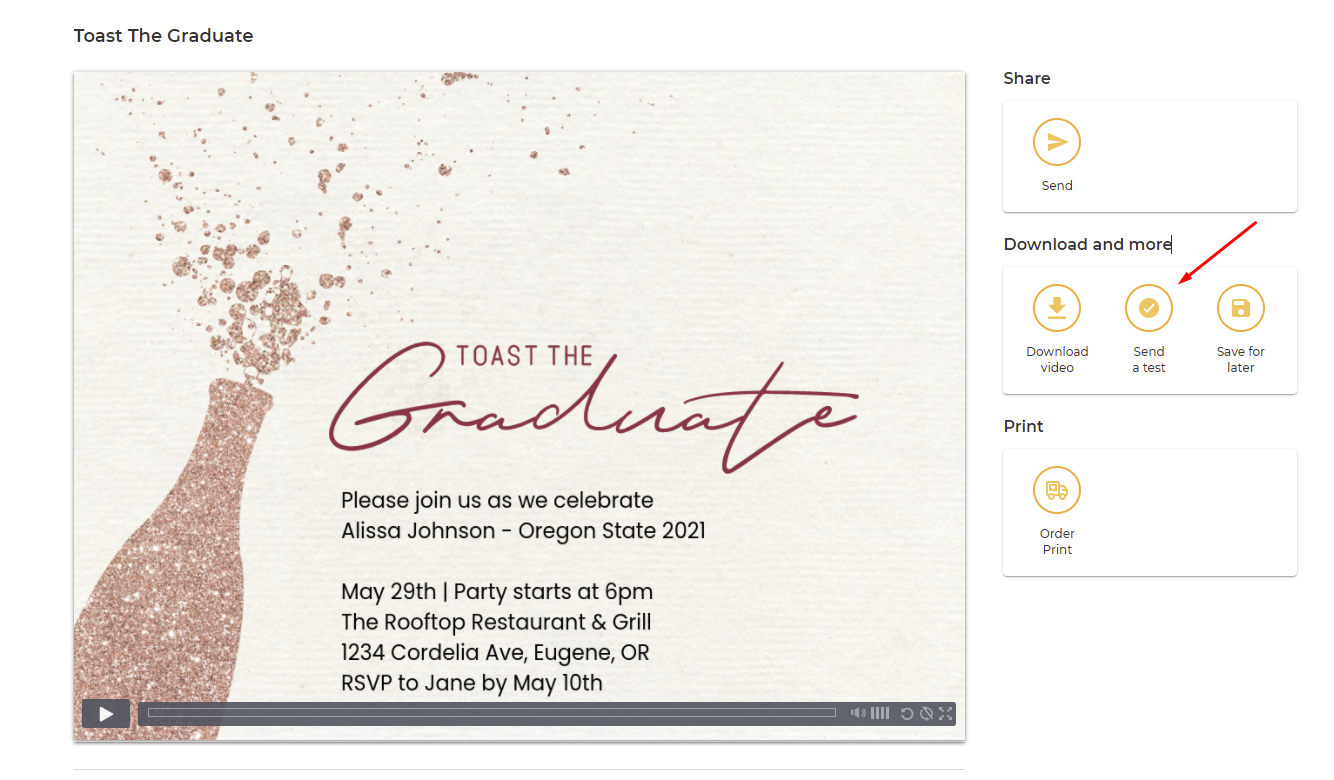 An example of your invitation will be sent to the email address your account is set up with.

Please note that sending a test invitation is only available if you fill out the event details on the RSVP page: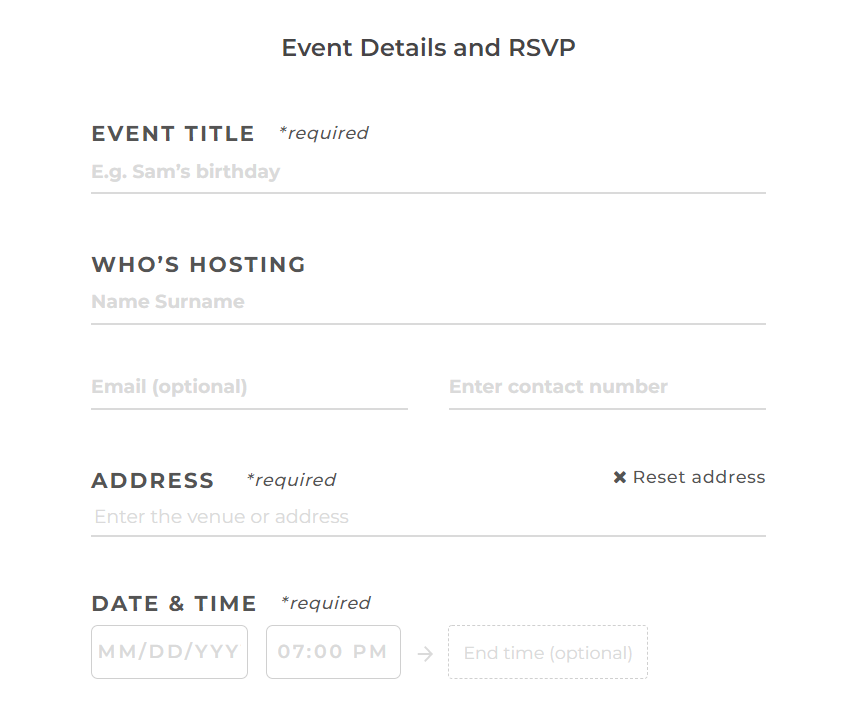 Enjoy, and remember that if you have any questions, just contact us.