Use the Smilebox Ending slide to advertise your brand or add a personal signature.
The option to add your own branding to the ending is a Pro feature.
There are many benefits to this feature. You can use the ending to advertise your brand, company, group, club, society, personal blog, and more. It's a great way to make creations your own.
This feature appears on the right side of the editor on all templates.
1. You can use the ENDING SLIDE feature to add or remove the ending. If you want to remove your ending from a creation, turn the toggle off.
If you want to make changes or add details, click Edit your business details.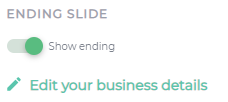 2. Complete the form: Upload your logo and enter links to your website in the sections provided, and click Save. You can fill in whatever sections you want to appear.
If you don't want to add it immediately, you can click Complete later next to the Save button to close the screen.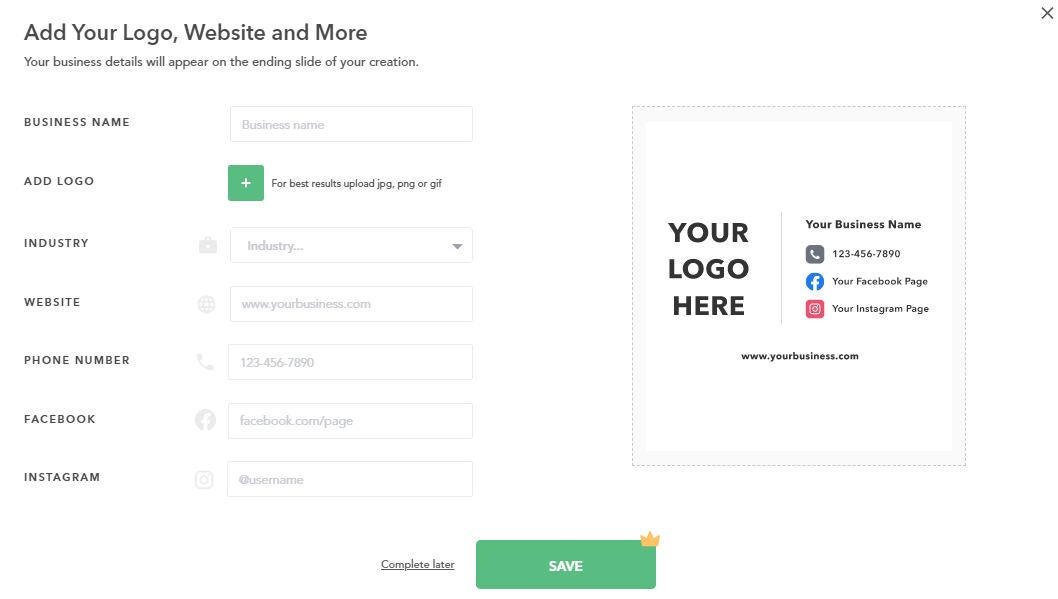 3. The ending will appear as part of your creation, with your details. This is an example: