Don't just add music, add your favorite playlist, and make it personal.
Adding multiple songs is a feature for Premium and Pro users.
Choose a template, and Customize it.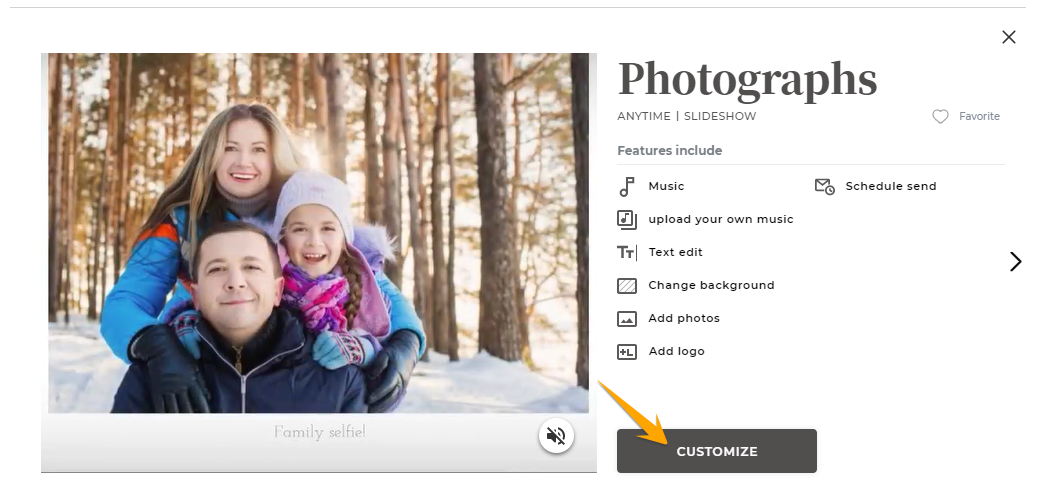 This will take you to the editor page.
On the right side of the editor, you will see the Music section, click on the down-facing arrow to view a drop-down selection of songs.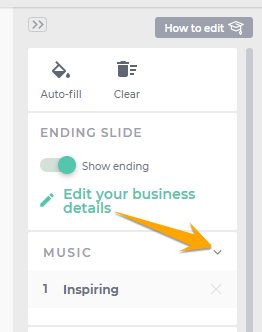 Click Upload music at the bottom of the list to add your own music.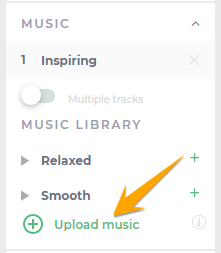 After you have successfully uploaded your music, it will automatically appear in your music library.
Click the + sign next to any track to include it in your playlist. To remove it, click on the bin icon.
To add multiple tracks, click on the Multiple tracks toggle. This can easily be turned on or off.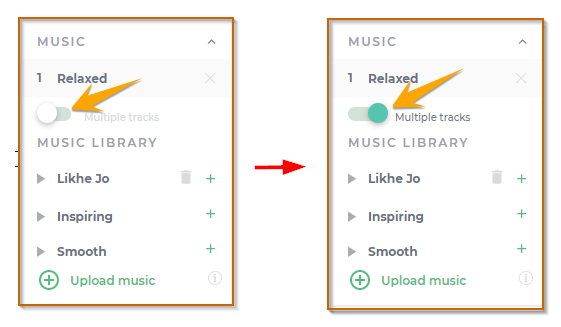 You can click and drag on each track to rearrange the order.
Songs must be uploaded in an
MP3
format.