The Autofill feature appears on the Editor, use it to quickly add multiple photos to your slideshow.
Choose a template from our catalog and click Customize to enter the editor.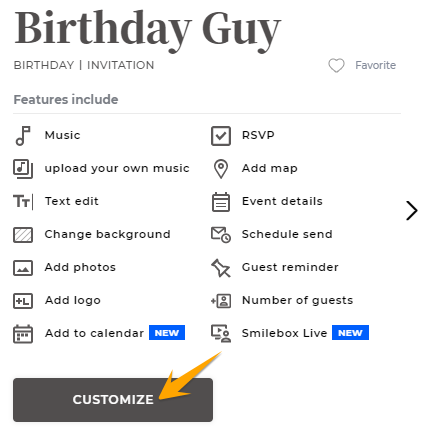 Add photos to the photo library by clicking Add photos.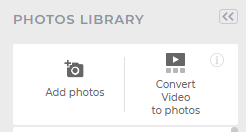 After you added your photos to the editor, click on Auto-fill on the right toolbar on the editor.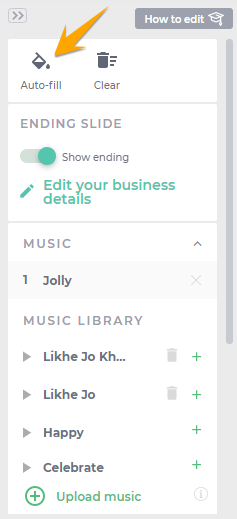 Your photos will appear on your slideshow. You can then re-order them if you choose to.
Note: You must have a minimum of 10 photos and a maximum of 50 photos in the photo well at one time, for the Auto-fill feature to work.