For many of our templates, you have the option to edit the title to your own words. For example, the editing screen for the design 'Lovely Memories'.

On the bottom right-hand side of the screen is a tab called 'TITLE', click on the drop-down arrow next to it and the title options will appear.
Click on the 'Your Title Text'.
You can now use your own Title Text.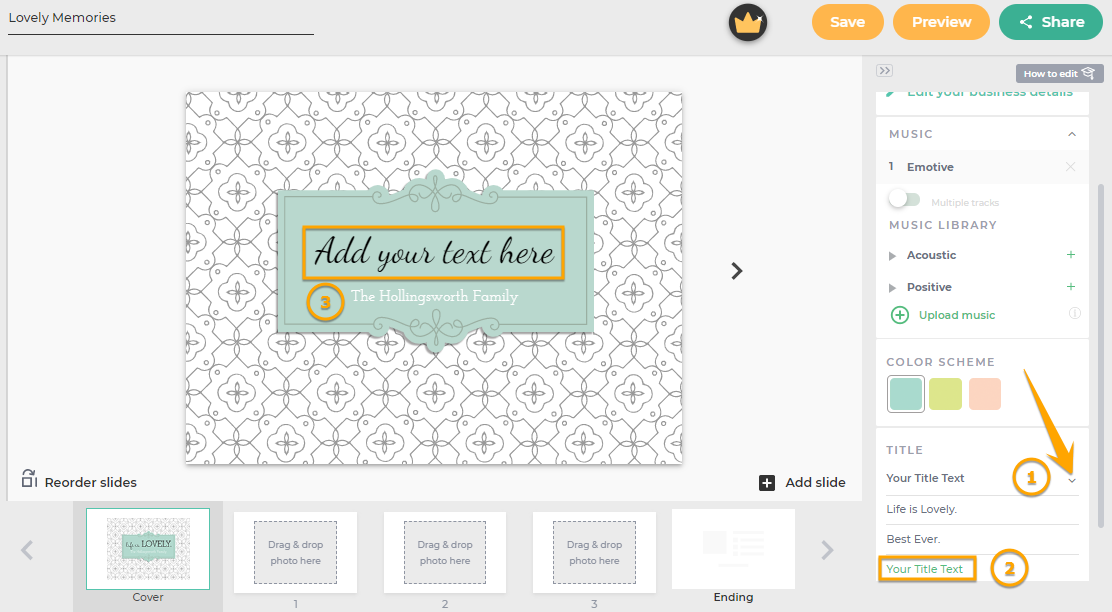 Please Note: If you don't see the option TITLE, you won't be able to change the creation title.