Smilebox offers three types of subscriptions:
If you initially sign up for a Premium subscription and later decide you would prefer Business, it is easy to upgrade from within the application.
The upgrade page can be accessed from the top of the homepage. Click the button labeled Get Business.

 You can also upgrade from the Account Settings page by clicking Go Business.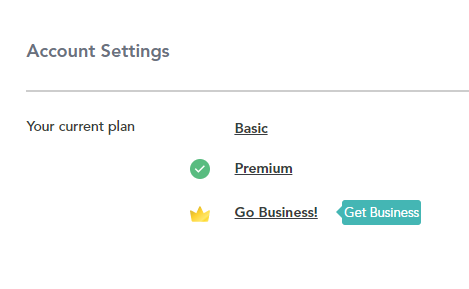 Or you can upgrade via the editor. Beside the list of features exclusive to Business, you will see a golden crown icon. Click it to upgrade.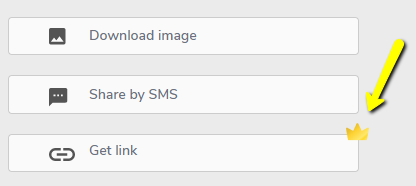 Once you click to upgrade, you will be shown the different features available for each type of subscription. Click Get Business. You will be directed to the payment page. Complete the payment form with your billing details and submit by clicking Get Business.
Your account will be upgraded immediately, and will be valid until the renewal date of the original subscription.
On the homepage, a golden crown icon will now appear by your personal icon. 
You can check your subscription at any point by visiting your account settings.