Smilebox offers first-time users a free 7-day trial on all memberships.
During this period, you can test out the additional features and designs that are included in your membership and cancel if you no longer wish to continue or be billed for the subscription. 
Please note: There is only one free 7-day trial per account, so if you are re-subscribing you will be billed automatically. 
Your account will also auto-renew, as per our terms, which you agree to on setting up an account.
To cancel your trial or the auto-renewal, please do the following;
Please log into your Smilebox account by clicking here.
Now go to your 'Account Settings' page where you can view the plan you are on.
Click on Cancel Subscription in the bottom right-hand corner.
A confirmation page will appear, please confirm by clicking again on

Cancel Subscription

.
A notification will appear on the top of your screen, saying 'Your subscription has been successfully cancelled and will not be renewed'. Click Ok, Thanks.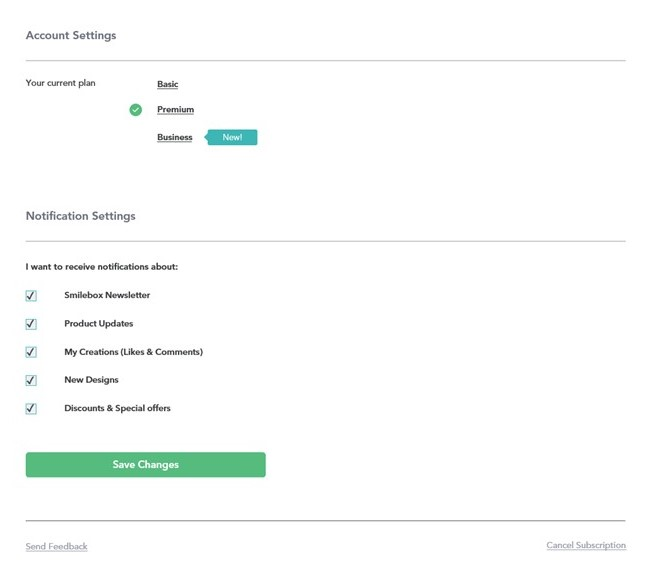 For any further questions or if you still need help cancelling, please contact our support team by submitting a request.