Comments are a great way to show your appreciation for the beautiful creation you create or receive!
1. To VIEW comments from your recipients:
Go to the homepage, and click My Creations

Find the creation you would like to check and click the pink speech bubble comment icon.

Scroll down the Share Page to view the comments, written below the creation.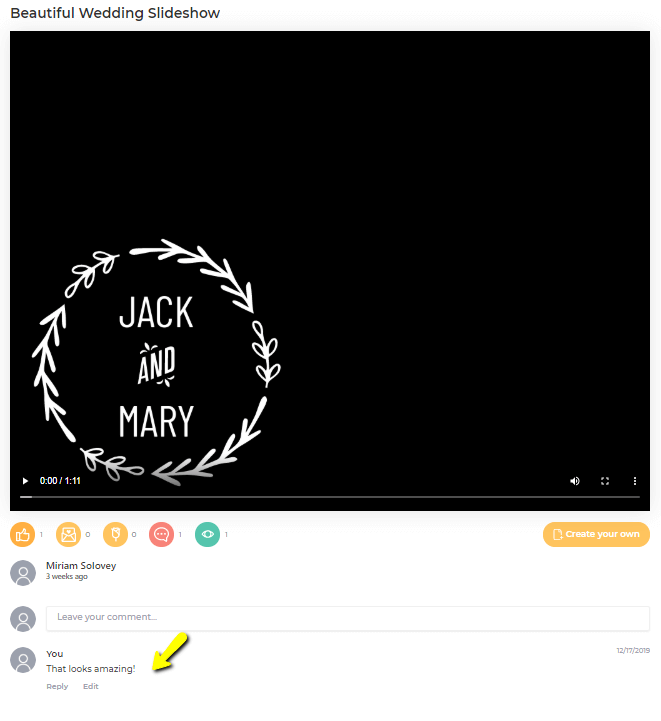 2. To LEAVE a comment on a creation:
Open the link of the creation sent to you
Scroll to the bottom of the page to the comment section and write your comment.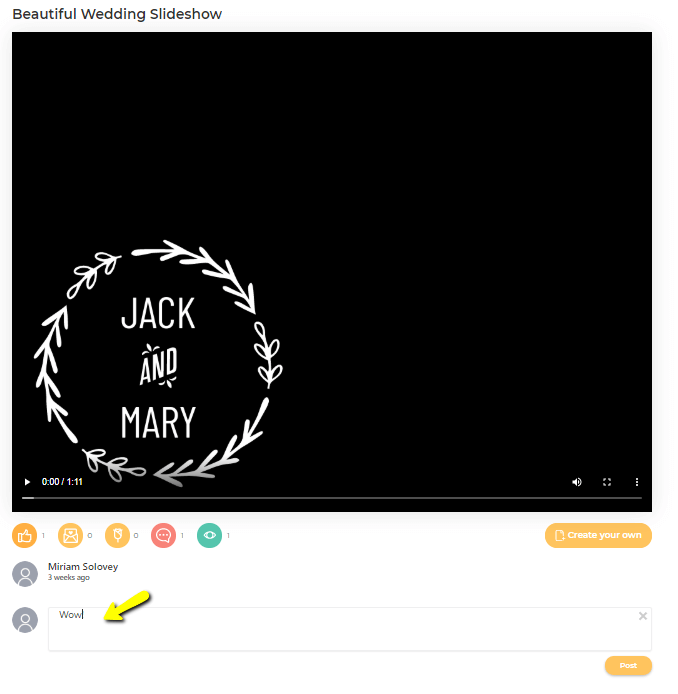 Once you are happy with your message, click post to publish it on the page for others to see.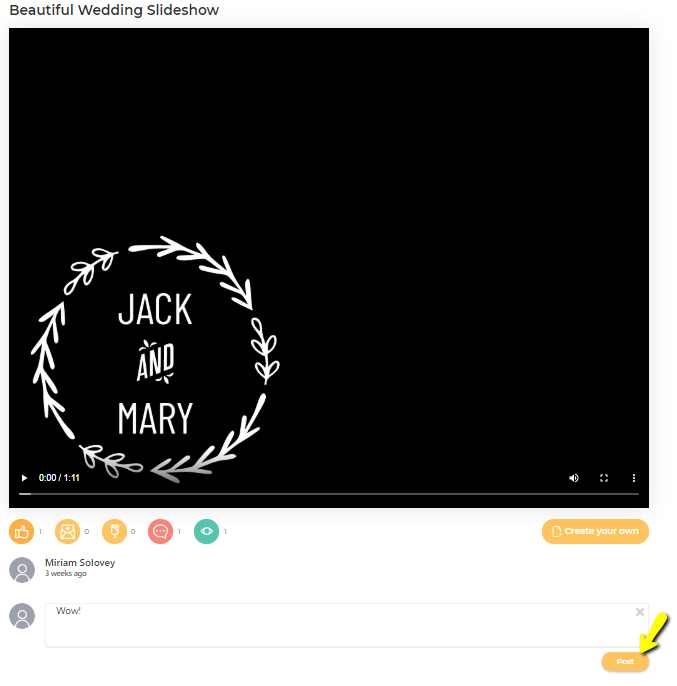 That's it and as they say..."Sharing is caring!" :)